As part of our spotlight on immigrant and refugee entrepreneurs, we're sharing the stories of four RMMFI graduates. While they have different reasons for coming to the US and starting a business, their journeys all demonstrate how inclusive entrepreneurship is a path to prosperity for individuals and communities alike.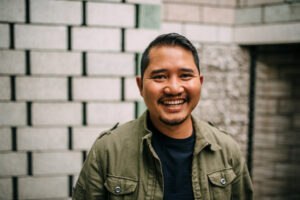 Siri Tan
Urban Burma
Denver Class #23
Siri, originally from Burma, moved to Denver with his American wife in 2014. He started working for a nonprofit serving the refugee community, but he knew he was entrepreneurial and wanted to work for himself. Siri's goal was to introduce Burmese culture in Denver through his business, and he noticed that there were no Burmese restaurants in the area. Knowing that food can be one of the best ways for people to experience a new culture, he decided to open Urban Burma and joined RMMFI's boot camp in 2018. For Siri, community support was a big factor in helping him successfully launch the business. His landlord offered an affordable space in Aurora's Mango House and helped with equipment costs, and his network from the nonprofit helped spread the word early on. Now, with his restaurant having been recognized in multiple media outlets, Siri is looking forward to adding a food trailer in the next few months.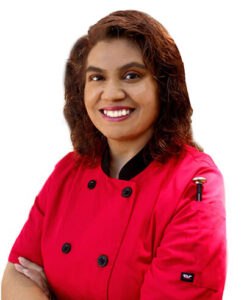 Ría Ramirez
Good Food Good Living
Denver Class #27
Ría had wanted to start a business since she was a little girl. Her grandparents owned a farmers market and a hacienda in Mexico, and she can remember helping them before she was even able to reach the counter. Ría moved to the US with her parents when she was 5 years old. They worked a lot, so she taught herself to cook at an early age using what she had learned from her grandparents. Then, about 13 years ago, Ría opened a catering business called Good Food Good Living — a business she re-launched with RMMFI's support in 2020. Beyond sharing delicious food, she wanted to start her business to help people learn healthier and more nutritious ways of eating. Ría is a talented chef, but she sees her success as an entrepreneur coming more from her ability to stay organized, focus on long-term planning, and always think about her end goal.
Fanta Dansoko
4MyChild
Aurora Class #4
Fanta immigrated from Mali in 2010. Before working with RMMFI, Fanta owned another business – a grocery store – but she faced discrimination by her landlord and lost her space and inventory. Instead of letting that loss be the end of her entrepreneurial story, Fanta joined RMMFI's boot camp in 2020 and launched 4MyChild, an online store offering high-quality toys at affordable prices. Fanta was first drawn to entrepreneurship because she saw it as a way to pursue a better life in the US. She wanted to be financially independent while also being able to help others in her community. Today, Fanta is achieving that goal for herself and her family. She's proud of how her business is growing and the success she's found selling online, and she's equally proud to have two daughters in college with full scholarships and another with a master's degree.
Janina Kendall
Che Tano Argentine Cuisine
Denver Class #22
Janina came to the US from Argentina 20 years ago to provide safety for her son. She decided to start a business because she could not find good Argentine food in Denver, and she wanted the flexibility to be home with her kids. After attending night school and RMMFI's boot camp, she opened Che Tano Argentine Cuisine in 2017. Janina has faced discrimination in the food industry, both as an immigrant and a woman; people underestimate her knowledge or assume her husband is the owner. But she is confident in her abilities and reminds herself to just keep pushing toward her goal of opening her own restaurant next year. Until then, Janina plans to offer online ordering and delivery, both to provide a healthier option than is typically available online and to give herself and her business more independence and security.