OWNER OF STICKY DRIP WAFFLES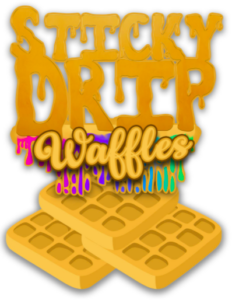 Danette Hollowell has been involved in the arts since she was a kid. Originally from San Diego, she attended the San Diego School of the Arts and then Denver School of the Arts after moving to Colorado at age 15. Living in Congress Park and eventually attending East High School, Danette found a strong artist community in the city and was able to nurture her passion, especially for music and dance.
Alongside performing as a jazz singer, Danette spent many years working in the food industry. She had sold burritos and Eggo waffles and chicken bites on a stick in after-hours clubs to customers looking for a late-night snack. The food industry felt like second nature to Danette, so after starting a singing telegram business and a speed dating business, she decided to open Sticky Drip Waffles with the help of RMMFI.
Danette found out about RMMFI's Business Launch Boot Camp through a friend who knew Patrick Efferson, RMMFI grad and Graduate Placement Coordinator. She was inspired by Patrick's story and joined boot camp class #27 in 2020.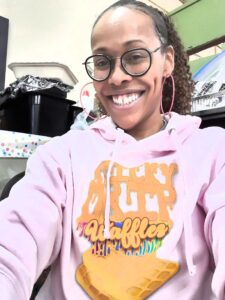 Seeing the success of other businesses piqued Danette's interest in what was possible with a business loan from RMMFI. She knew that RMMFI would not only provide access to capital but would also help her make a plan for how to use it successfully. "The first loan application I ever completed, I felt like I had a bunch of support, was able to take my time, and had people encouraging me."
Danette started with an RMMFI Seed Loan for $400, which she used during boot camp to get new waffle makers and a sign. After starting the program in January, Danette had her LLC set up and a regular place to sell by February, and that early investment helped her prove and refine her business concept.
After paying off the Seed Loan, Danette applied for a $2,500 Launch Loan. That second RMMFI loan has helped Danette secure spots at festivals; buy additional supplies like another sign, aprons, table cloths, printed menus, an ice chest, and a tent; and work on her trailer.
Sticky Drip Waffles is quickly becoming a beloved staple of the Denver food scene. Looking forward, Danette's goal for 2022 is to get a brick and mortar location for the business. Until then, check out the Sticky Drip Waffles website and Instagram page to find out where Danette will be selling next!