OWNER OF BOOJI BEAUTY BAR & CO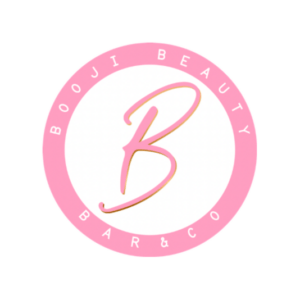 Jasmine Douglas started her salon, Booji Beauty Bar & Co, out of her home in 2011 by doing close friends' hair and selling hair extensions. At the time, she had no idea what she was doing regarding the resale of hair extensions; it was a lot of trial and error given that the hair weave industry is very large and complex. After a few years working of out of her home while still holding a corporate job, Jasmine decided to go to beauty school and get her licenses so that she could open her own salon. Following her beauty school education, she enrolled in RMMFI's Business Launch Boot Camp – Class #20 – and Booji Beauty officially opened in 2016. The business went through a pivot and expansion in 2020 with help of the RMMFI's Pivot Accelerator Program.
Booji Beauty is a guest-friendly, upscale hair salon that specializes in healthy, natural hairstyles. They offer several innovative hair and beauty styling services including luxurious hair extensions, braids, eyelash extensions, hair coloring, and retail hair extensions. According to Jasmine, "At Booji Beauty, we create a bond between our salon company and each guest, giving them a sense of comfort knowing that their beauty requirements are handled by professionals."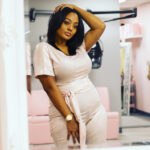 Jasmine is highly focused on giving back to her community and uplifting women through her work, specifically those who have experienced sexual and domestic abuse. The term "booji" is often used to describe a woman who has mastered self-confidence, knows she deserves the best, and won't settle for anything less. The concept of the business and the name comes from a traumatic past that Jasmine experienced involving sexual and domestic abuse as a young girl. Her confidence and sense of self-worth were stripped from her at too young an age, something she continues to work through to this day. In many ways, the business was Jasmine's way of taking ownership over what she experienced and sharing and instilling that confidence in others through her services – individual attention is a major focal point at the salon. Each Booji Beauty team member volunteers in the community by attending local events and providing free service to local homeless shelters and to women who have been victims of domestic violence and sexual abuse.
To learn more about Booji Beauty or to book an appointment, visit their website at boojibeauty.com.