OWNER OF FUN FETTI PHOTO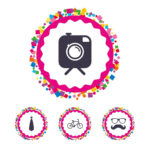 Wendy Grummons is the owner of Fun Fetti Photo, a photo booth company designed to create a fun experience and memories. Wendy and her son started the company a few years ago when she decided that if she was going to have to have a second job, it should be one that is fun!
Wendy had worked a different second job for 6 years when she decided to start her photo booth company: "I wanted to do something fun that would drive income." Wendy completed RMMFI's Business Launch Boot Camp (Aurora class #7) and is now in the Thrive Business Accelerator (TBA) program. "It's important for me to be around like-minded people. I joined the program to stay connected to my community of entrepreneurs. Having the space to talk and engage with other entrepreneurs is so special."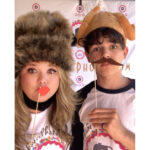 While Wendy enjoys the perks of running her business, she expressed that having to revisit her goals and re-strategize can be challenging — albeit necessary; that is something she had to do 6 months after completing boot camp. "I felt deflated having to go back to my goals and fine-tune the process, but it's worth it even if you have to step away and come back and evaluate things with a clear mind."
Wendy's newest growth plan for her business is to start booking tradeshow-style events and festivals. Her first target is the National Western Stock Show in 2024, and she's already started the planning process to secure a spot. An even longer-term goal is to eventually hand over more responsibility to her teenage son who is very invested in the business and who Wendy describes as her partner in crime.
You can book Fun Fetti Photo for your next occasion by visiting Wendy's website at funfettiphoto.com.