Uncovering the Unique and Shared Stories of Asian-Owned Businesses
Written By Linda Xiong, Impact Manager at RMMFI
This year, the film Everything Everywhere All at Once won many awards including Best Picture at the Oscars. The film expanded the audience's perception, not only about a fantastical world with multiple universes, but also about the dynamics of an Asian American family. Although it was simply the backdrop, I couldn't help but fixate on the laundromat itself, because for several years, my parents also owned a laundromat. Unlike the Wangs, we didn't share a wall with the laundromat, but we did share similar motivations and experiences.
My parents are Hmong and were refugees who came to the United States as a result of the Secret War in Laos (Legacies of War, n.d.). For much of their lives, they did labor-intensive work but my mom wanted to move on from working at the seat belt factory. So, my parents bought a laundromat on the westside of Indianapolis.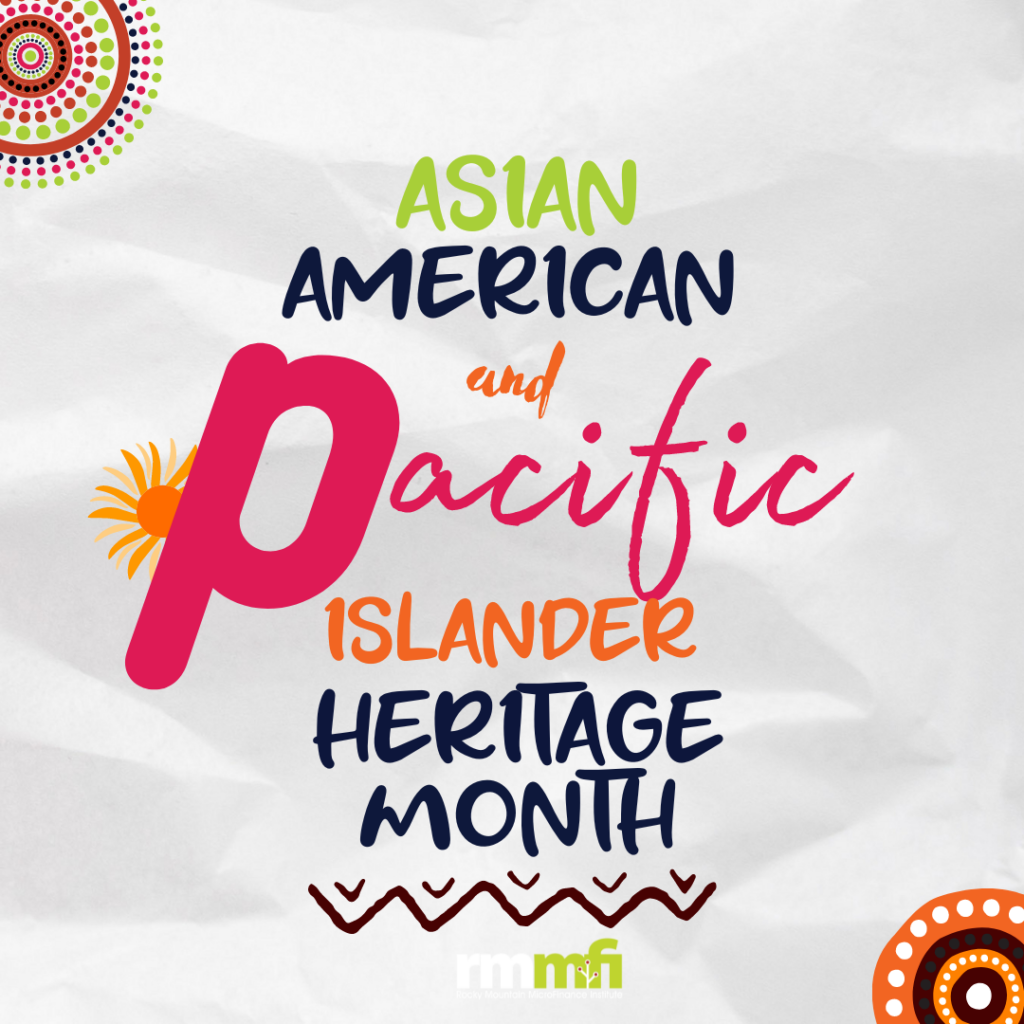 Asian Americans are a diverse population who trace their background to countries in East, South, and Southeast Asia. They include those born in the United States, those with generations of families in the United States, immigrants, and refugees. They have built and continue to build communities through business ownership. Today, there are an estimated 6,069 Asian-owned businesses in Colorado (U.S. Census Bureau, 2020). Mirroring national trends, the top two industries for Colorado's Asian-owned businesses were Accommodation and Food Services (26%) and Retail Trade (19%).
However, Asian Americans have had to overcome or work around systemic barriers. We can look to history and see how racism and xenophobia impacted what businesses could be opened by Asian Americans. For example, during the California Gold Rush, many Chinese immigrants worked in mines, built railroads, and after the boom, settled in cities. Widespread discrimination led to many industries excluding Chinese immigrant workers. One of the few industries where they could find work was hand laundry, and some eventually came to own them as well (Liu, 2016). Chinese-owned hand laundries popped up, not only along the west coast, but also across the country.
For a time, I didn't know about this history. Even though hand laundries are different from laundromats, it's important to remember history because of its continued impact today. My parents' motivation for becoming entrepreneurs is similar to other immigrants and refugees. In a previous RMMFI blog post, we highlighted immigrant and refugee entrepreneurs. Refugees are more likely to become entrepreneurs than those born in the United States (New American Economy, 2015). Two factors that help explain this entrepreneurial spirit include the characteristics of moving or fleeing to another country being applied to entrepreneurship and the previous experience often being undervalued in the new country. Often, entrepreneurship is the path towards economic security.
Asian Americans continue to face barriers and challenges today. During the COVID-19 pandemic, there was a rise in violence against Asian Americans which impacted Asian-owned businesses (Ramachandran, 2021). Asian and Pacific Islander women entrepreneurs encounter issues of securing capital and operating their businesses, feeling over-mentored and under-funded (Smith, 2023). Those who are immigrants or refugees experience challenges with language and technology, understanding local laws and regulations, and building networks of support (New American Economy, 2020). Because the challenges facing Asian American entrepreneurs are as diverse as the Asian American community itself, responding to their needs requires listening, capacity building, and collaboration (New American Economy, 2020).
While my parents did come across challenges as entrepreneurs, they ultimately wanted to have something of their own. And they weren't alone. It was definitely a family business with all hands on deck. Because they faced language and technology challenges, my siblings and I helped out with tasks like ordering parts and supplies online and translating business documents. I also spent my summers home from college attending the laundromat, giving them a break on the weekends. And while I didn't like losing those summer weekends to the laundromat, I appreciate my parents for taking on the entrepreneurship journey. They are courageous and resourceful, and they always see challenges as opportunities. I learned from them that being an entrepreneur is incredibly difficult yet rewarding. Overwhelming yet freeing. Exhausting yet exciting. Demanding yet promising. Maybe, like the film's title, entrepreneurship is Everything Everywhere All at Once.