OWNER OF MIELAT ASRAT INSURANCE AGENCY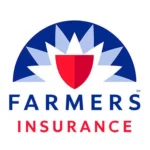 As we start our third round of the Thrive Business Accelerator, we also want to celebrate the growth that participants of our first two TBA cohorts have shown. For the first year after the TBA finishes, we are now hosting a reunion and goal-setting event for the entrepreneurs every three months. These events serve as an opportunity for the entrepreneurs to stay connected to RMMFI staff and each other, celebrate their progress, and refine their goals.
We recently hosted one of these events and were excited to hear from entrepreneurs like Mielat Asrat who have taken big steps forward in their business since completing the TBA. Mielat, owner of Mielat Asrat Insurance Agency, graduated from Aurora Business Launch Boot Camp #4 in summer 2020 and then went on to complete the TBA #2 in fall 2021. Through her agency, Mielat offers a full range of insurance policies, including auto, home, life, and health. She also provides business insurance and enjoys helping fellow entrepreneurs get their businesses started.
Mielat first signed up for RMMFI's boot camp because she wanted to learn how to run her new business effectively. She decided to continue on in the TBA to build upon what she learned in boot camp and have a structured way to keep developing her knowledge and skills. She was also drawn to the way the TBA went more in-depth on specific aspects of business ownership like hiring, taxes, and daily operations.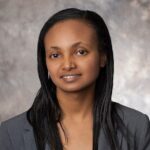 As part of the TBA, Mielat set two main goals to run her business more efficiently: creating a system to organize her lead pipeline and hiring her first employee. While the TBA helped Mielat expand her knowledge about every aspect of running a business, she found the workshops on marketing, hiring, and payroll and the advice from her mentor (who has his own insurance agency) especially helpful as she worked toward her specific goals.
Just a few months after completing the TBA, Mielat has reached her goals and hired her first employee! The employee will help Mielat maintain her newly organized lead pipeline and will also assist with marketing. With that accomplishment, Mielat is hoping to grow her business by 10% by the end of the year.
Mielat decided to leave the insurance company she had been working for and start her own agency because she saw the potential for growth. Whereas before she was just writing policies, she is now developing lasting relationships with her own clients, allowing her to build residual income year after year and potentially sell down the road. With the support of RMMFI and programs like the TBA, Mielat is well on her way to realizing that potential.